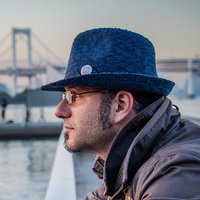 Hi. My name is Lev. Many years ago I was born in Moscow, but now I live in New York. I also like to travel a fair bit, going somewhere about once every month. At this point I've been to about 70 countries.
I keep a blog, which I've been trying to update every day. But it's in Russian. Check it out if you'd like to read about my travels (or just look at photos).
You can also look at some of my old (like really old) photos here.
Если вы умеете читать по-русски, то вам лучше сразу же идти в мой блог Лёвик в Нью Йорке и других местах, который я пытаюсь вести регулярно и ежедневно. Там гораздо интересней.